*This is a sponsored post.  Thank you for supporting our family.
Moving to Los Angeles in 2004 was such an adventure for me.  That was my mindset back then, and the last thing on my mind was having a family.  Fast-forward and the family arrived and my experiences in the city started to change.  I saw LA in a completely different way.  It was still beautiful here but something was different.
It came to me at a playground one day.  I was seeing this gorgeous city through the eyes of a child now and not as an adult that came and went as she pleased.  At one point, every time that I left the house was for the boys.  Either a play date, doctors appointment, school or something related to them.  I decided to follow this new path and found myself really loving what I saw and what my two sons were experiencing as well.  This led me to my top 5 reasons families should move to LA.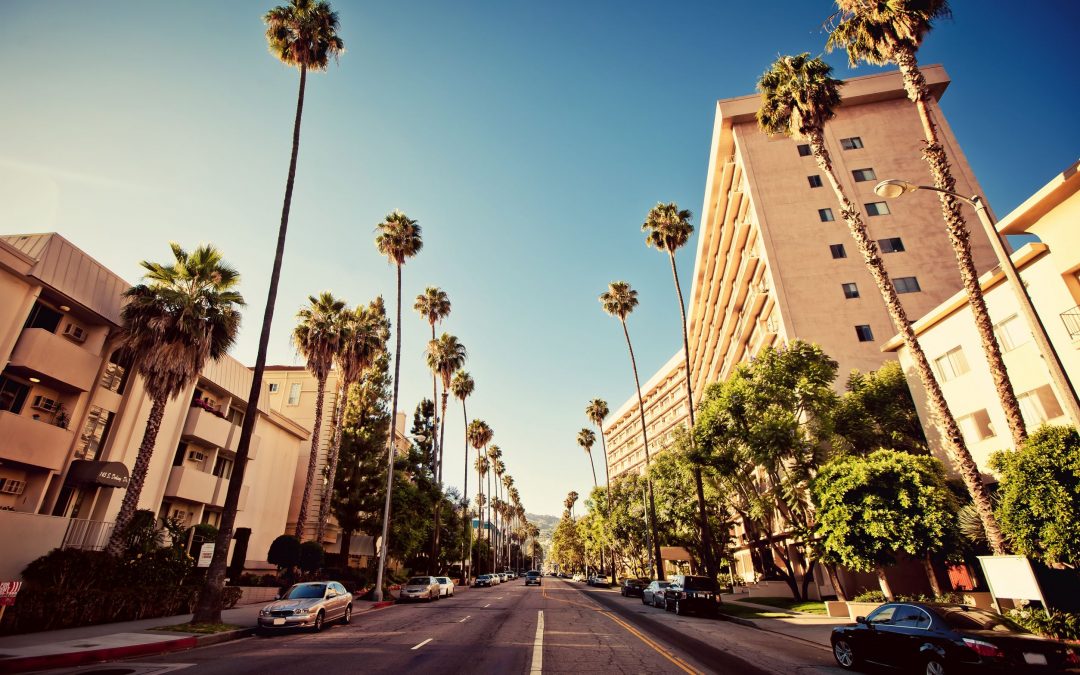 1. There is a neighborhood for everyone.
Los Angeles is known for being a melting pot of cultures and most of the neighborhoods here are a reflection of that.  Culture.  Our neighborhood overflows with multiple cultures.  We constantly reap the benefits because of it.  There's a daily exposure to other cultures in ways that may not have been so available to us living in another city.  Living amongst diversity, comes with challenge, but more importantly provides us with opportunities to share stories about our culture over food with other families as well.  Cost.  Yes, it is expensive here…but the cost of living is up everywhere.  May as well get the best of what you're paying for.  There are moderately priced areas in every part of the city.  Know what you are looking for so when you find it you'll know.  Don't be afraid to ask yourself what your needs and wants and must haves.  This is another way to identify the perfect neighborhood for your newly relocated family.  Check out their  Hollywood movers .
2.  Progressional and traditional education are plenty.
Rest assured that education is a priority for this city.  When looking for schooling for children and adults there are programs in place for your family's unique interest.  Progressive.  Although I'm not currently homeschooling, I'm a secret advocate for it.  During research, I discovered a place for families who educate via homeschool, offering classes with a variety of interest from science to art even taking fieldtrips together.   Traditional.  This is to include many public school systems such as LAUSD, Manhattan Beach, Santa Monica and Calabasas as well as the world renowned private schools here.  Mom and dad, you are not excluded either.  There are a plethora of respected universities, community colleges and continuing/certificate programs available in every field.  Most financial situations in Los Angeles offer a certain amount of aid for everyone regardless of your income bracket.
3.  Los Angeles is a very active city.
The great outdoors.  Hands down, you are not going to beat the weather here.  You can have a bonfire at the beach, hike in the mountains or dinner on your patio or in your backyard in December or catch a concert at the Hollywood Bowl past September.  You can do it here.  There are farmers markets in every neighborhood selling the freshest produce from the many farmers that cater to LA.  Museums.  There are museums for every culture that you can think of and everyone is welcome and visits them.  Sports.  If you are a sports family, there are the pros, college,  adults and children leagues and games to attend and be a part of.  Festivals.  LA has festivals for every niche that you can imagine with lots of them being completely family friendly.  Also you'll be within driving distance to many world renowned ones too.  Dining.  Dining here can be quite the experience.  Resturant owners are masters of creating authentic atmospheres while enjoying their dishes.  Visiting locally family owned wineries are included too!  Celebrities.  If that's your thing, you'll likely get a kick out of grocery shopping along side them.  TIP:  If you're not paying attention, you'll walk right past them.  They have a great way of normalizing themselves when not in front of a camera!
 4.  The economy is strong in California and Los Angeles.
Hollywood is definitely alive in Los Angeles.  The entertainment industry is well respected here and should be.  The industry provides jobs for a good percentage of  LA families.  Entrepreneurs.  They make dreams come true here.  If you're one for small business and want to be amongst like minds then you'll fit right in.  Got a new idea, no worries, there are many groups and associations that support small businesses, which is the backbone of the great economy in Los Angeles and surrounding cities.  Residents often prefer smaller brick and motor businesses over larger chains and have rallied together to make sure that larger stores and corporations don't come in and kill the small business spirit.   Corporate.  If you thrive better in a corporate environment there are several corporate headquarters here too.
5.  Other families love Los Angeles too!
Los Angeles is made up of about 60 percent of families with 12 percent of that being children under age 9!  That's the majority of the city.  LAUSD has the second highest enrollment of students.  That says a lot about the city!  Our commute to school takes us on a daily commute through the mountains and I know one we'll reminisce about the uncommon route that we take on every morning.  There are many opportunities for spending family time around the city.  Children are exposed to many opportunities to learn through camps, classes, organizations and simply being out and about with mom and dad.  Come visit and see for yourself.   The best moving companies near me will help you with storage solutions after you have moved.
Attention To Detail Moving
Need help moving here or once you get here.  Be sure to call Attention to Details Moving.
Call us today, we are a special forces moving company.  We offer residential, commercial, packing and storage services.
#attentiontodetailmovers
#families
#losangeles
#movers
california
hollywood